Sightseeing in the holiday region Fiè allo Sciliar - Attractions
Discover spectacular artworks and monuments from all eras during your stay in Fiè in the Alpe di Siusi area
There are many reasons why you should visit Fiè allo Sciliar. The numerous sights are just one of them. Convince yourself of the diversity of your holiday resort and visit historical treasures and buildings:
Presule Castle in Fiť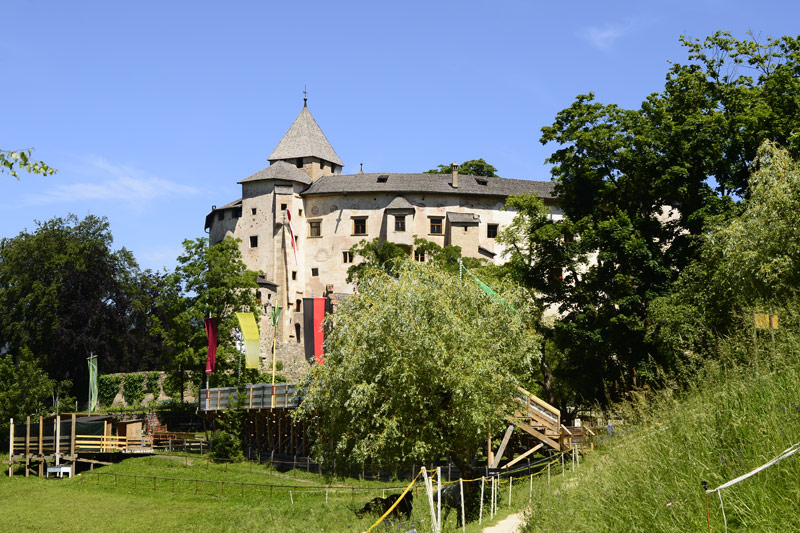 Presule Castle
The majestic PrŲsels Castle was once owned by the singer and poet Oswald von Wolkenstein and is now one of the hallmarks of the municipality FiŤ allo Sciliar. The castle was built around the year 1200 and enlarged in the Renaissance style in the 16th century. Every year the grand finale of the "Oswald von Wolkenstein tournament" is held on the castleís terrain.
Church St.Peter on the Bichl in Fiť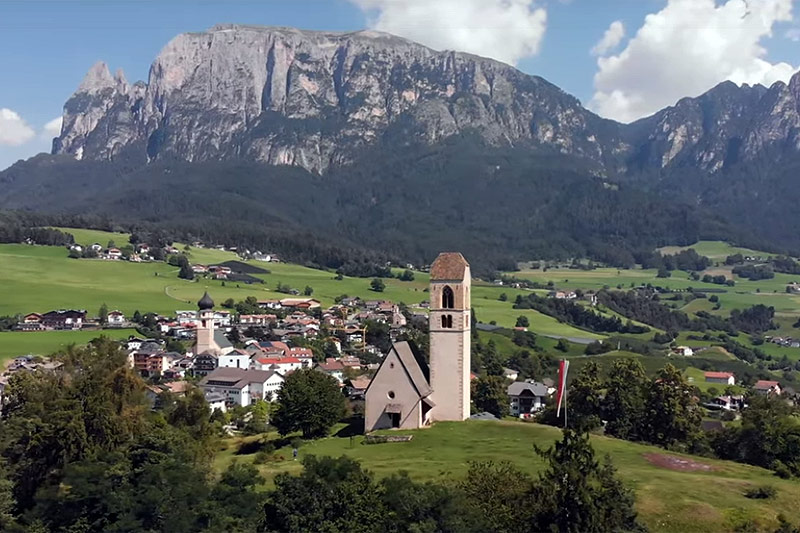 St.Peter on the Bichl
The small church St. Peter am Bichl, situated on the PeterbŁhl, is one of the oldest churches in the Schlern region and can be reached in a few minutes from the centre of Fiť. The Romanesque influence can be seen from far away on the church tower.
The Parish Church of the Assumption in Fiť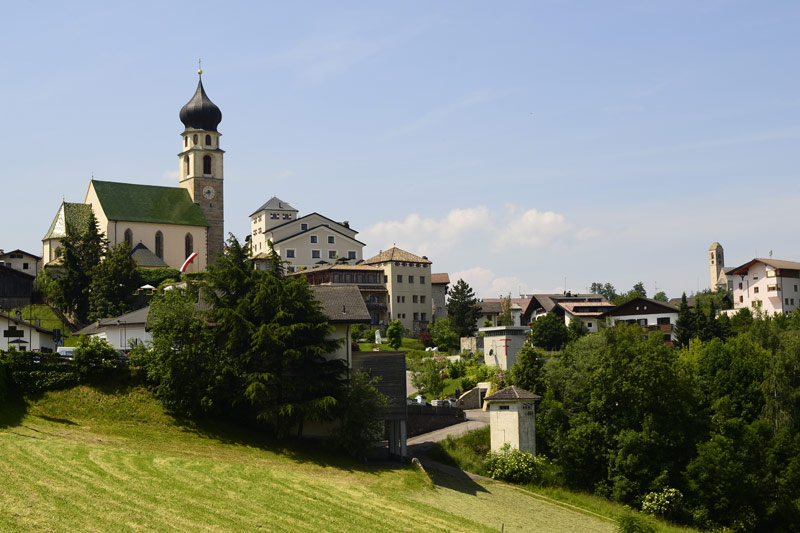 Parish Church
The parish church of FiŤ allo Sciliar is enthroned in the middle of the village square on a small hill. The church was mentioned as a large Romanesque building as early as 1170. After a fire, the church was rebuilt in Gothic style in the 15th century. Further reconstructions were also carried out in the 16th and 18th centuries and it also received its onion dome.
Parish and Archaeological Museum in Fiť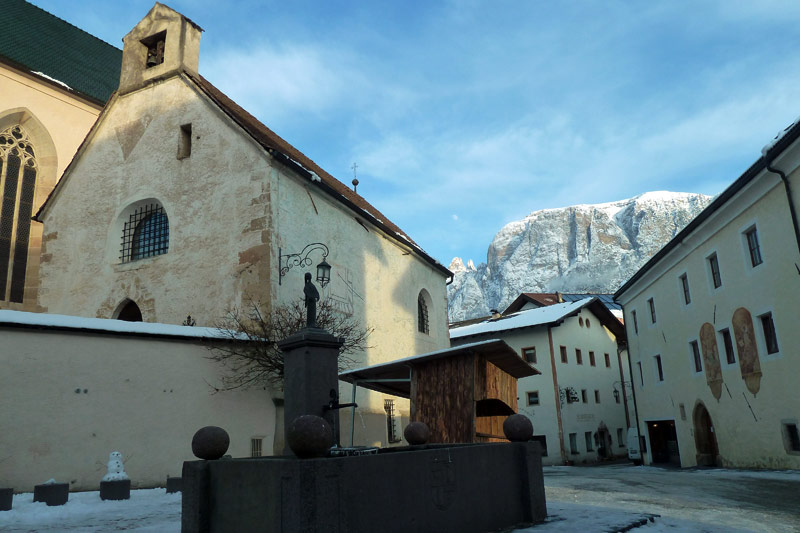 Archaeological Museum
In the Parish and Archaeological Museum in the Chapel of St. Michael in Fiť allo Sciliar, you can see sacred art and archaeological finds from the area.
Image gallery: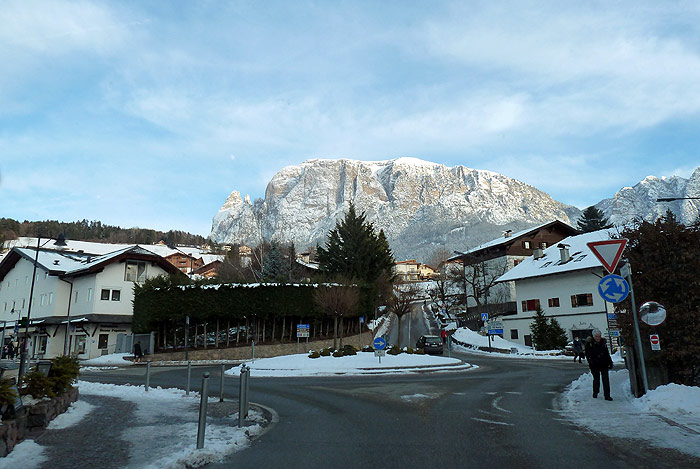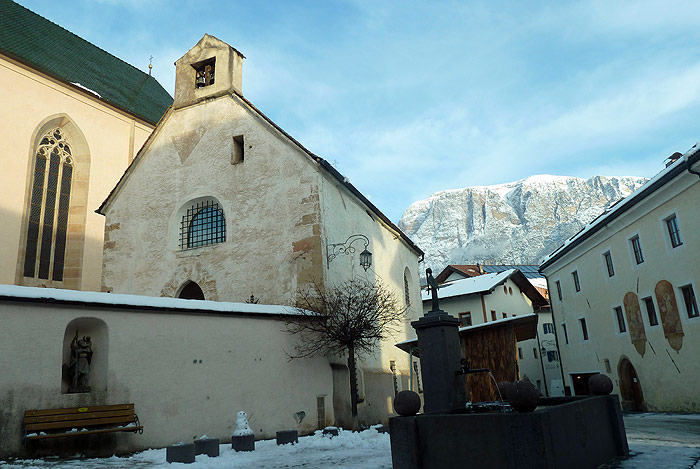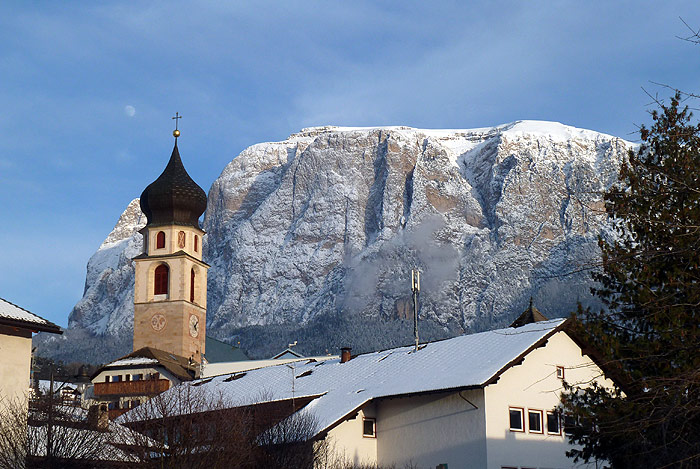 Events:
08/12/2023 - 09/12/2023
Christmas concert - Kastelruther Spatzen
09/12/2023 - 03/01/2024
Active Day: snowshoe hike
09/12/2023
Devils course at Castelrotto
show all >
Weather forecast:
tuesday

wednesday

Thursday

-5°

/

0°

-8°

/

6°

-11°

/

5°
Accommodations in Fiè allo Sciliar:
Request availability
Accommodations with Guided excursions
Accommodations with Shuttle bus
Accommodations in the Village center