Agriturismo - Pulserhof - Urlaub auf dem Bauernhof in FiŤ allo Sciliar

Informationen
Farm Holidays Dolomites – Farm Holidays in Fiè allo Sciliar (Völs am Schlern)

Just a few miles west of the famous natural park Sciliar / Catinaccio, at about 900 meters above sea level, the Pulserhof Farm welcomes you to exciting farm holidays in the Dolomites. Off the main roads, you and your family can enjoy not only the exceptional panorama of the peaks of the Catinaccio and Mount Sciliar, but also the peace and tranquillity of a mountain farm in an absolute solitary position. Surrounded only by meadows, forests and the farm's own small vineyard, at the Pulserhof Farm your children can safely ramble around, while you will be relaxing on the sunny balcony of your apartment.
Services
Request availability
Remind
Book now!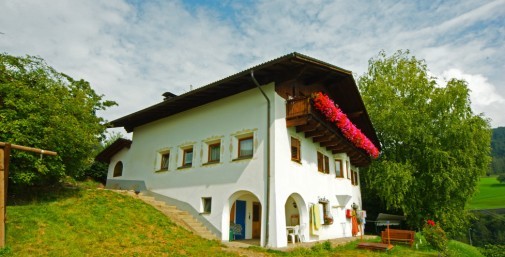 Agriturismo - Pulserhof - Urlaub auf dem Bauernhof
Str. VŲlser-Aicha, 17 a
I-39050 FiŤ allo Sciliar (BZ)

Tel. (+39) 0471 601080
Fax (+39)

Homepage:
www.pulserhof.com